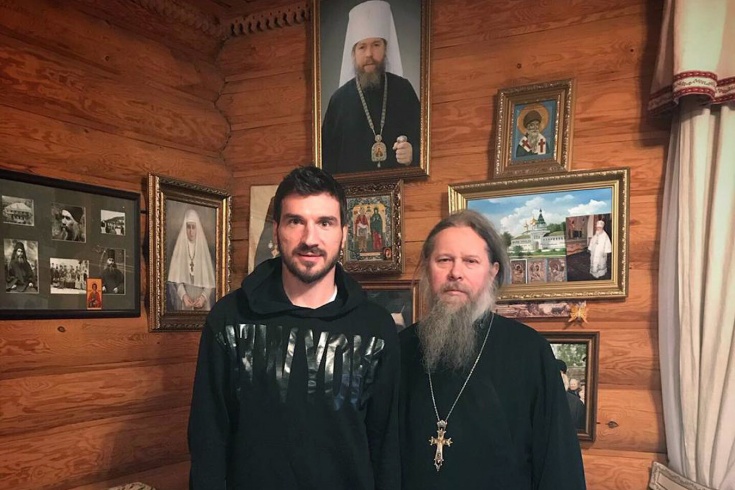 Striker Nicholas Zherdeva for 35 years. During his career, the native of Kiev was chosen in the first round of the NHL draft, played in North America, became a double world champion and was replaced in Russia a dozen teams. Lately, Zherdev disappeared from the information space and refused any attempts to make an interview with him. Why? About the Nicholas will discuss below. Hockey player whose huge talent for life interfere with alcohol, is determined to return to the sport. To return himself Zherdev chose an interesting path.
"I wanted to ask from himself: "nick, what are you doing?"
— First of all, I would like to apologize to everyone for my behavior and for what happened to me recently — started our conversation Zherdev.
— You in Moscow now?
— Yes, in Moscow.
In his native Kiev to fly is not work?
— In Kiev I was last year. This year didn't make it out. Especially seeing what happened, the situation with quarantine.
You completely disappeared from the information space…
— You had your reasons. As you remember, in 2019 I signed a contract with the KHL club "Ryazan", but it had its problems. They relate to me personally. No coach, no leadership they are not to blame. My behavior left much to be desired.
— But was able to revive his career.
— Yes, tried, but could not cope. Then came a period when I did not understand what was happening. I wanted to ask from himself: "nick, what are you doing?".
Probably thinking about retirement?
— A lot of what he was thinking. Of course, to impose on the hands I wasn't going to, but end really thought. Thought can go to work as a coach or something. Just could not find myself and understand what I need. Knew what to play I can. But their problems were realized.
Especially in recent years.
Exactly. I began to realize that it is time to take on the mind.
Can alcohol help relatives and close friends?
— Friends advised certain things. There were people with the same problem. Because alcohol, like a snowball, I was avalilability and other troubles. I realized that the alcohol is starting to kill me. It prevented the development of my career, constantly meddled in my plans, won me the duel.
— Remember your history with broken machines…
— The car is a completely different situation. At the time I was still married. Rather, it is largely a domestic issue.
"I got acquainted in the monastery with very nice people"
— How is your health, feel the force to play?
— Thank God, sustained serious injuries in the course of a career passed me by. I have healthy knees, healthy shoulders. Nothing disturbs me, I try to work a lot. Prepare, do. Started lead a healthy life.
— Look at your "Instagram" and see you regularly in the gym.
— Yes, but this was preceded by another story…
— What?
— Decided to go to the monastery. Friends advised me to go to Pskov Holy Annunciation Nikandrov deserts. There I met very nice people who have sent me the right path. The superior of the monastery, Archimandrite Spiridon and hieromonk Agafangel did a lot for me. There were no doctors, no psychologists. Although they are probably too, to some extent, psychologists. They talked with me, listened to what was going on and explained why this is happening.
Nikolai Zherdev and father Agafangel
How long were you in the monastery?
— For two weeks. Then, after I lived there, was to go there on a regular basis. In parallel, he conducted training in Moscow. First I went to the gym, then connected the ice. Until quarantine, I combined the ice rink.
— Quickly adapted to the unusual conditions of monastic life?
— You know, any difficulties in monastic life I felt. Talked to people, went to Church, attended services. Communion, confession. Much time was alone. He lived in a separate cell. For a long time, sometimes until midnight or one o'clock, talked to the father Agafangel. He told me, do such things and that you need to change in my life. I told him about the unsuccessful trip to Riazan, about Riga "Dinamo". It placed all the emphasis in places. Some things I didn't understand, but it is all laid out on the shelves.
— You realized your mistakes?
— Of course. In the same Riga all with me was something strange. I went and apologized, because people believe me. But at the same time would be weird. I could not understand myself and to understand what's happening to me?
— How do you like Pskov?
— A very beautiful place! By the way, I visited the Holy Dormition Pskovo-Pechersky male monastery. Not lived in it, and just looked at this wonderful place, imbued with his spirit.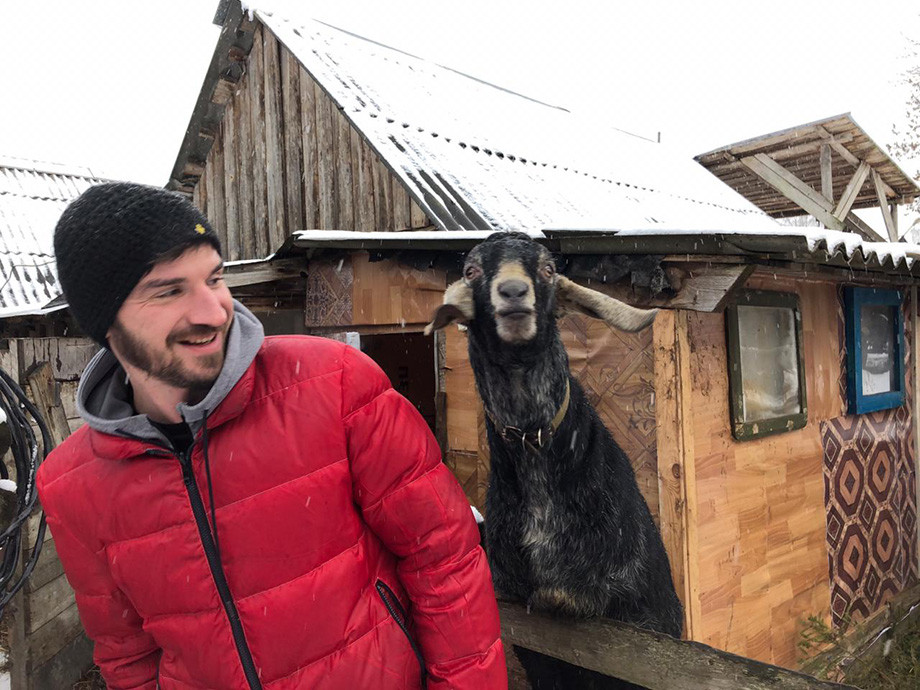 Nikolai Zherdev
"I'm not in a position to choose their own contracts"
— You want to play hockey?
— Of course. We talked to my agent, Yuri Nikolayev. I want to play, I'll wait for that offer Yuri Leonidovich, what are the options you will find. Ready to play in the Premier League, and then, if people believe in me, try to show the result is already in the NHL.
— No transcendental terms, you are not going to ask?
— Of course. I'm not in a position to choose a contract (laughs). Not that I expect any particular salary. My job now is to work and prove.
— Where do you train?
— In the gym from Igor Larionov. Help me Phillip Arzamasov and his colleague Egor Omelyanenko.
— And the ice?
— The ice in Strogino. Ride with the fans, their coaches Andrey Selezov. Lovers ride on the half-pitch, and the rest give me 45 minutes. I have the gate, and the goalkeeper, and chips. Everything you need for work. Conditions I like.
— Immediately got involved?
— Yes, with training it's all, all remember. The body does not disappoint. I went every day to ride, except on Saturdays and Sundays. Five times a week on ice, three times per week – classes in the hall. Normal mode.
"Instantly I realized who my true friends and who's not"
— At the time, Nikita Filatov helped to cope with the problems of family life. He became more disciplined.
— I find it hard to say, I'm not married. When I was married, the wife I also have a lot of help. We with Evgenia parted on a good note. I want to thank her for the time spent together.
— I know that Filatov ended his career and became the assistant to the agent?
— Yes, I read about it in the press, but have not delved into the details.
— Usually there are people who turn away from the person in a difficult time for him. With you it has happened?
— Yes, for me once more became apparent. I instantly realized who my true friends are and who is not. There were people that turned his face, tried to help, looking for options. Eventually found them. It was difficult, we tried different options. However, there were those who were close only in the moment when I was fine. Money, celebrity, partying. But in a difficult moment of all these people if the wind blew.
But the friends on which you can rely, you have?
— Yes, there are, they can be literally counted on the fingers. These are my old friends. There are new people and new people who understood my difficult situation in life. They want to help, believe me. I know that these people will be with me no matter what. I am very grateful.
— Now, when you have coped with the problem, felt new strength, drive?
— As soon as I went to the monastery and talked with people, I could immediately feel the strength. There I was told how to act and how everything should be done. Now my life is entering a new segment. I want to prove first of all to itself that can and is willing to continue to play hockey.