Home
Единоборства
"I will go forward while I'm on feet." Timur Valiev – about the first fight in the UFC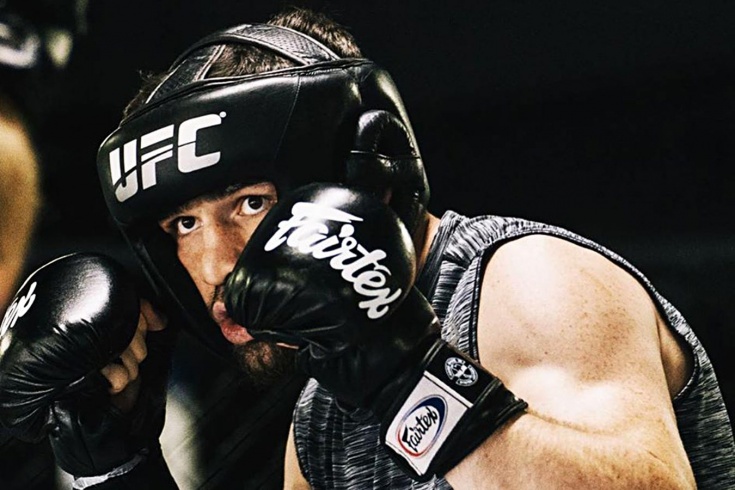 The upcoming Sunday UFC for Russian MMA fans will be an interesting debut of a Russian fighter Timur Valiev. Timur is an experienced fighter, he is now 30 years old and he's already over two years waiting for invitations in best promotion in the world. But always something didn't work out.
And here long-awaited proposal came. And, as usual, short notice. And even in the weight category that are not particularly comfortable for the Lucky. No, the experience of playing in weight to 66 kilograms Dagestani fighter has, he proved himself in it at PFL.
We spoke with the skilled newcomer with a record of 16-2 on the upcoming long-awaited debut, preparing for battle, the situation in Dagestan and the origin of his nickname.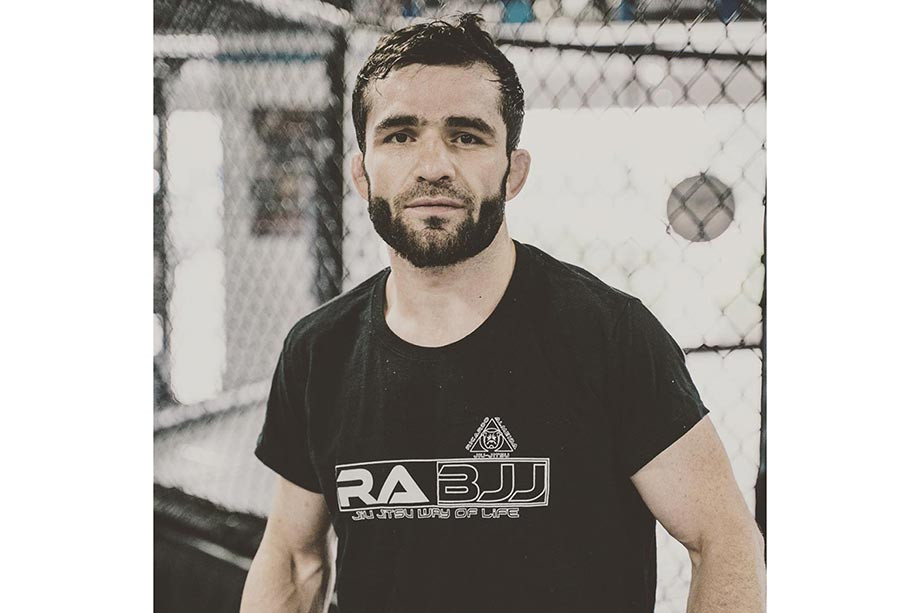 — Tell us how it is the long-awaited signing with the UFC when it happened?
My Manager called and told me that he has a fight for me in the weight category of 66 kg On that I without question agree.
But in the UFC understand what your real weight class? Relied on the fact that you have had this experience in the PFL?
— I think it's also affected. But the profile they pointed out the lightest, so everything is fine. I wrote on Twitter that he is ready to come on as a substitute even in the weight class of 155 pounds. And for their words to be (smiles).
— That is, in the end, as you expected, to debut in the League falls on short notice?
— Yes, it was a replacement, I reported it over two weeks.
— Not so long ago in the USA, how are things with visa?
— I opened a tourist visa to Kazakhstan, and then as soon as I had the opportunity to fly to America, I did it. My managers immediately began working to restructure its working. I hope that it will happen today. And I, as a tourist here. If we do not answer, there will be problems.
— How long have you been doing in your room in USA?
— I arrived in late June and immediately started training. Before I trained in Dagestan, and then spent a week in the Center of progress Boxing in Moscow. I train, I have no problems with the form. This is my lifestyle, I can't do. Starting to feel bad, I lose my appetite, begin to lose weight. Always need to exercise. When I have no fight, I train the guys, constantly fighting with them. This is how my hobby as a coach.
The only thing I was expecting the battle in the category of 61 kg, tried to keep the weight about 68 kg, so for this fight I do not have the weight to drive. I'm here the boys of the Institute the UFC say that I don't need the weight to drive and they bring me food like on a diet. I think they bring me? Take it away. Called, ordered some rice, chicken (laughs).
— How well you were able to understand the abilities of the opponent?
— The guy overall, athletic. Taller than me, bigger than me. But technically I'm his superior, and in the experience. I think we approached correctly, considered all the moments: how we can win, due to what – play. We worked a lot on this, and I'm ready for anything that could offer me a rival.
— Frankie Edgar congratulated you in a public space. He has participated in the preparation for battle?
Frankie not only that participated in the last stage of training, he participated in the organization of my signing in the UFC. He signed his contract to fight and asked Dana white to sign a contract with me. Initially planned to put me in Dana White's Contender Series (world championship series Dana white), we agreed I was waiting for the fight in September. But then came the proposal. Frankie got up from the table and said Let's go!
— But you are not signed to a fight?
— Yes, I have a standard contract for 4 fights. And I'll be back in the lightest weight category. I'm a relatively small fighter, I will not be difficult to drive weight. A couple of visits to the sauna and I weight. Want to fight in 61 kg because I feel strong in this category.
— Back to Gamallo Hammers. This guy really overall, superior to you in anthropometric data. You will focus on his wrestling skills?
— Arm span of 20 inches longer, height – 10 inches (smiles). But I rely on all rely on your skills, on what we can do. I've been going to this. I'm just going to leave themselves completely out there.
The question is, are you ready to hack to death, give sight, and to show that not only can fight?
— Of course, for this I'm here. I really want to show itself in all its glory. In this category I can show all that capable. You see, when I'm fighting in the 61 kg, can somewhere work second, somewhere not to go all out. And here I have to go all out fully to show themselves. I expect that there will be moral and volitional qualities involved, and all my technical equipment. I'm ready for anything. I will go forward while on her feet while I have the strength.
— What should happen to you asked for an extraordinary battle, as did Khamzat Chimaev?
— I have the intention, but it will depend on how you will fight. If it goes like Hamzat, without much damage, why not? But if you miss the bumps or got a tough fight, you must first take care of your body. If the first fight goes like Hamzat, I am ready to fight at least every week.
— You are an intelligent and educated person, we have long been know it, and the UFC is now in Vogue trash-talk, and in their extreme manifestations. Peter Yang here confidently picked up the baton from Cejudo. How far are you willing to go in such skirmishes?
— To be honest, I don't want to get personal and insult people. Ask the suspense before the battle, telling the opponent that I'll murder him, that's fine. But I don't want to offend me or to anybody I insulted. I will break you, I – why not?
— So you do not approve of what Ian is doing?
— I do not approve of much of what Peter says and writes now. In particular what he does against Orlovsky, people older than 15 years. However what happened, happened, is their own business will understand.
— You have the whole quarantine held in Dagestan. As you all have seen it from the inside?
— To be honest, difficult moment was for our country. My mother – the doctor-resuscitator, it's almost a month was in "red zone". I was very worried for her, we talked, she shared a situation that was in the hospital. She warned me from going outside and talked about the precautions. We walked carefully to everything. But when I passed the antibody test, it showed that I had been exposed to coronavirus.
— Still hooked on you?
— Hooked, Yes. It was like this: one day I temperatures, and even 10 days is not felt and the smell and taste. But there was nothing serious there. Mom's instructions, my wife did, I have 4 liters of rosehips drank and released.
— Not so easy to find the answer to the question where you got the nickname of Lucky? Who you are they awarded?
In 2013 I flew to America, my team and I sat and discussed the nicknames, compared with the rest of the guys. Rustam was Tiger, Habib – Eagl. At that time, Sam Carden (in those days the Manager of Habib Nurmagomedov. – Approx. "Championship") was there and asked me, "What do you think about Lucky? Do you like Lucky?" But I ethnic Lucky. Lucky used to be called country, which is home to Laks. And in life I consider myself a happy person, cheerful. So I like this nickname.
— In Russia last weekend, the unique in these times battle. Watched the confrontation between Magomed Ismailov and Alexander Emelianenko?
We all watched the fight Magomed and Emelianenko. Again, I take this opportunity to congratulate the Mage, he just wants to. He's just like a pit bull came out and tore it up, just no chance didn't give him. Just destroyed, it's something from the old school was such a big difference. I am very worried about the outcome of this fight, I thought that the dimensions will ultimately affect. Can we say that he performed a miracle? A feat, not a miracle!
In the end we are all editors "Championship" I wish Timur good luck in battle and make your small feat, which will give a new stage of development for his career!