Itoudis: Baker gave CSKA the rigidity in the game against Zalgiris
© RIA Novosti / Alexey Filippov / go to banks, Dimitris itoudis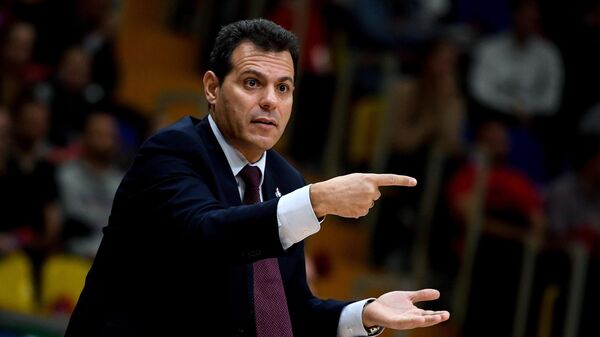 Semyon Galkevich. Defender Ron Baker gave the game CSKA necessary rigidity in the Euroleague match against the Lithuanian "Zalgiris", said the head coach of CSKA Dimitris Itoudis.
CSKA Moscow on Thursday in Moscow with the score 85:82 in overtime beat "Zalgiris" in a match of the 12th round of the Euroleague regular season. Baker held the highest scoring match in CSKA with 13 points.
"This season's first game, we won in the end, it is important for us. We are not the best way started the match, but changed their attitude at the end of the first quarter, began to fight. We were up six points in the fourth quarter of that much for this game, but two three-pointers Thomas Walkup put the game into overtime. We made mostly good decisions in overtime, but the game could still in any direction to turn. Zalgiris played well, showed character," said Etudes journalists.
"Janis Strelnieks did not play in the end of the fourth quarter because it was my decision. He's one of the smartest players in our team and has all the latest games, but I decided to play with Danny Hakeem and Ron Baker. By the way, Baker is perhaps today the game gave our team the necessary rigidity, helped to change the attitude during the match," said the coach.