Itoudis: the defeat of the UNICS will be a lesson for CSKA
© Photo : Official site PBK CSKACSKA – UNICS in the match of VTB United League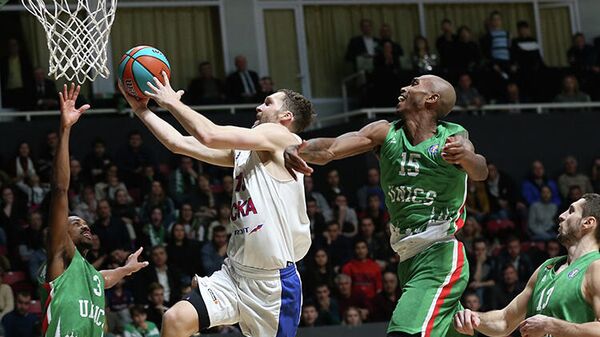 Vadim Kuznetsov. CSKA made too many mistakes in the game of VTB United League UNICS from Kazan, from this defeat need to draw the right conclusions, said the head coach of the Moscow club Dimitris Itoudis.
CSKA lost in Kazan UNICS with a score of 86:94 in the match of VTB United League.
"We started the match well and controlled the game in the first half. We played calmly and well. Then UNICS showed effort, Herrick McCollum scored a lot of goals after isolation. We have too often lost the ball that cost us a lot of missed points. This is a good lesson for us. We will meet with UNICS. We need to work, work and work again to have stability," said Etudes journalists.
"UNICS scored 7 of the 11 shots in the second half of the match, 5 of 6 were McCollum. We tried to defend against tall players, but this is a strong sniper, his shots flew into the goal, the coach said. – It is unlikely that fatigue prevented us from today. The game could have ended differently. In the end after being hit by Andrey Vorontsevich, the score was 83:82, and it could turn the other way. We have excellent conditions, I don't want to complain, but one team had seven days to prepare, and another one. This is not a complaint, just a fact. You need to accept that and try to get used to it".