From 27 June to 7 July in the Latvian capital Riga and in three cities of Serbia will be the women's Eurobasket-2019. Shortly before his departure from our team was a solemn event in which the head of the Russian basketball Federation (RBF), a legendary basketball player Andrei Kirilenko answered questions of the correspondent "MK".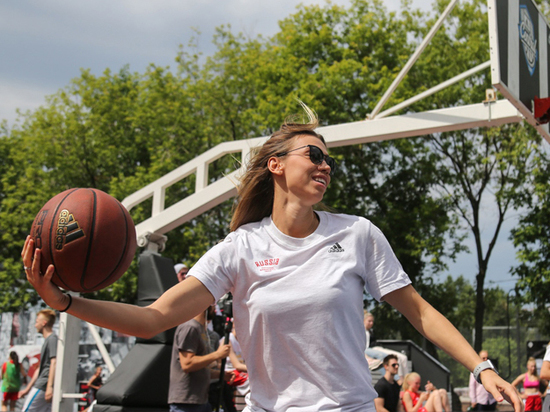 Photo: press-service RFB
– First of all, Andrey, how do you assess the level of preparation of Russian national team?
– As very good. During the month, prepared in accordance with the plan, had plenty of tournaments, which got great experience playing against strong teams. For example, beat Spain, the current champion of Europe, the Serbian national team, which will be the owner of the Eurobasket. Turkey won… And equally played with the French team lost only in overtime. We have a young talented team. I think she has the best sense of the word all is found.
Now let's gently move on to the predictions. Speaking about rivals at a preliminary stage — do you agree that we have the most difficult group in the Eurobasket?
– Yes, I must admit – not a gift. We had to fight with the housewife (itself not easy), team Belgium (she's the third in the world) and with the national team of Belarus, which we have traditionally played poorly before. However, I hope that this time we will interrupt this series.
– The current generation of the national team is ripe for big wins? The most striking her representative – certainly Mary Fadeeva: what emotions and experiences you personally cause its a game?
The best, of course, come. Although Mary Fadeeva and Raisa Musina was just 2 years ago won the world youth Championships, so the big wins they already have. Zhenya Belyakova – Euroleague champion several times. The same Fadeeva, Mussina, Beglov won the Euroleague ! Well, I want to and the national team brought us medals.
– A choice in favor of German Olaf Lange head coach is the risk? It is no secret that this has not caused a General approval, some believe that it was necessary to give the chance to domestic specialist…
– You know, if we had a national expert, would not be less questions: "Why is our specialist, and not a foreigner?". There are no pitfalls and conspiracies we are trying different options. Before our expert was Alexander Vasin. Huge thanks to him, worked well with the team, but, unfortunately, the result did not happen. This time I decided to try Lange. As for training, training – all super. I am very pleased with his work. I like when people have a professional approach to work. I'm sure if you ask our girls, they'll confirm it.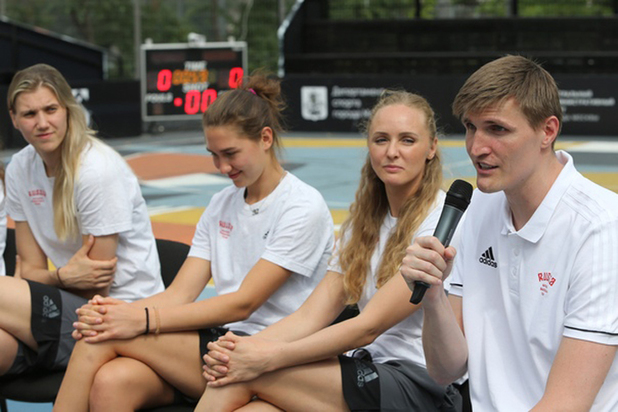 – What is the result at Euros you personally deem successful?
– The minimum goal — getting to the Olympic games-2020, it needs to be in the top six teams. But I think that Russian national team quite on forces to play for medals!
The Russian national team at Eurobasket 2019:
Defenders Elena beglova (UMMC Ekaterinburg, 175 cm), Evgenia Belyakova (UMMC, 184 cm), Ksenia Levchenko (Enisey Krasnoyarsk 167 cm), Anna Leskovca (IBA Moscow, 181 cm), Ekaterina Fedorenkova (Nadezhda Orenburg, 178 cm), forwards Yulia Gladkova ("Bembibre" Spain, 185 cm), Anastasia Logunova (IBA, 190 cm), Raisa Musina (UMMC, 192 cm), Anastasia Shilova ("Hope", 186 cm) Maria Fadeeva center (UMMC 193 cm), Natalia Vieru (UMMC, 200 cm) of Jocelyne Maiga ("Hope", 193 cm).
Schedule group:
June 27. Russia – Belgium (beginning at 18:45 Moscow time)
June 28. Serbia – Russia (21:30)
June 30. Russia – Belarus (18:45)
Note: the best team of the group goes immediately into the 1/4 finals, and 2nd and 3rd place in the 1/8 final.