Evgeny Kuznetsov was busted for cocaine. The Russian hockey players this year have signed crazy contracts with NHL clubs. In the Continental hockey League began to take an example from senior overseas fellow and to teach players to play it, and properly promote themselves among fans. All these interesting events "MK" talked with Pavel BURE, a star of world hockey, well knowing the NHL from the inside.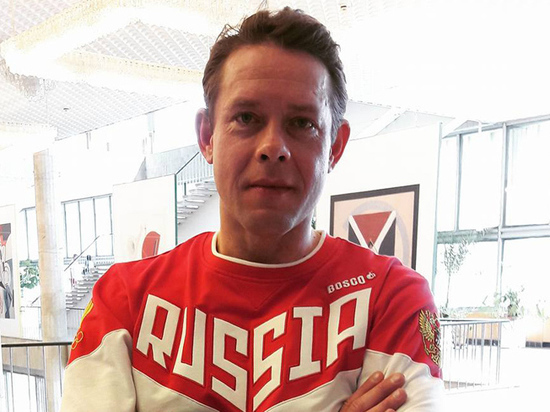 photo: facebook.com
– Paul, immediately after it became known about the disqualification Evgeny Kuznetsov for cocaine, you supported him. Do you believe he didn't do it?
– I did not say that I believe. I said that in every situation we need to understand. Because there are always arguments for and against. He did it or not, one hundred percent not say. He claimed he did not use, but did not ask to open the sample B. In any case, it is easiest to blame and to put a cross. We must first understand.
I can't believe people in their right mind would use the drug before or during the world Cup, when he can take the doping test…
– I also do not understand, but I don't know Kuznetsova, close not familiar. In any situation it is necessary to understand, say it again.
– Earlier he said that he never made ready to pass any medical examination. And then this positive test. The NHL can cocaine look the other way, but it just there are to deception?
– In any case, if you find a problem, goes to rehab. In the NHL there are special programs for alcohol-dependent or drug. Send to be treated and it seems like even retain salary, as I recall. There is seen as a disease. All can get sick.
– In your time were such scandals?
– There were no scandals, but the guys came, I declared my addiction and went to rehab. There's just a different attitude. Cocaine is not included in the NHL list of banned substances. So you're not doing anything wrong, you just got sick. When I played, and I ended up 16 years ago, we didn't even talk about doping. The question is not surfaced, no one was tested. This is a private League, closed in which the professionals play. Do what you want, you're responsible for yourself.
– In the US there are a lot of areas, courses, and rehabilitation. Learn to keep the snow, heal from infidelity.
If these courses are, if they are relevant and in demand, then problems exist.
In your time the players also wives fought?
In America such a rule: if the husband and wife quarreled, and she dialed 911, the police is obliged by law to arrive, and by law is obliged to detain someone. You could not fight, but just at each other to yell at. And the girl hastily dialed the emergency number. The police arrives, he sees that everything is fine, but says: we need someone to pick up, and who choose. Well, of course, in 99 cases out of a hundred goes boy. And sitting a night in jail. And then it is poured into the press that there was a fight. In this fight, maybe there wasn't any. In our time this, too, was constantly someone was arrested. But just, someone someone is actually badly beaten, I don't remember.
Our under these rules must be hard to adapt. We're husband and wife — one Satan…
– Of course, they have a completely different mentality. When we were growing up, could give us a slap or a belt on the Pope, and their school from the beginning been taught: if the parents you lay a finger touched, take the phone and they will go to jail.
– For you it was crazy?
– A little, but I didn't have kids when I lived there. So I could only watch, as the guys have going on. Child like should be punished, but you can't. And no matter the player if you're the NHL or something. You will go to jail.
***
– This summer, our Russian hockey players have signed very big contracts in the NHL. The Rangers will pay Artemy Panarin 81.5 million dollars in seven years. During the same period, Sergei Bobrovsky Florida counts 70 million. Simple man in the street sees it this way: the League just overheated money, although the NHL is not the richest in the United States.
– The logic is simple. Money is not taken out of thin air. The more you get of the income the club owners, the more they can pay players. He received 100 million, and 80 of them can give the players. There scheme does not work: 100 received and took 90. Every year teams can earn more and more money on advertising, games, sales of tickets, paraphernalia, and so on. Rising incomes, grows and contracts. While hockey players don't get even close to such contracts, as the American players. And just so no one gives money. There are all a hundred times, calculate how much money the club will bring each individual player. Whether he will help the club to win, whether for him to walk the audience, whether to buy its sweaters and so on. If you give such contracts, so our guys are real superstars.
– Our hockey players in the NHL have traditionally valued, and ready to take young and fledgling. For them it is good?
Every good player wants to play with the best against the best, and the best play in the NHL. Of course, there is the idea that the very young should first to play in the NHL, to show to our audience. But if you are a good player, you'll go away. Although some of our players financially even more profitable to play here, but most of them still want to play overseas.
***
– In Omsk Avangard this summer, players were taught to play it properly give interview to be interesting, but not to be trapped, how to maintain social networks. You in the NHL, too, in his time trained? There it had long been thought.
– Of course, nowadays the NHL helped, tells us how to behave, how to give an interview, so interesting to the fans. In the NHL a very strong players ' Union and conducted seminars, explained, taught. These courses, by the way, was mandatory. Want — not want, but sit and listen. Because at 22 you don't think about the future, I want to buy another Bentley. But you will interpret that then you will be 42. What are you going with this "Bentley" to do? You can, of course, not to listen, that's your choice. But another point of view you need to show. It's great that we have begun to do so. Young guys who all life live only for hockey, just do not know how to manage money. There are many cases when people lost all earned. Next lot of scams. Knew at the time guys who spent everything they earned. And then he got hurt, and nothing was left. So good and twice to explain.