Priftis: UNICS has not coped with aggressive game "Zenith" in defence
© RIA Novosti / Vitaly Timkivi / Go to the BankDimitris Priftis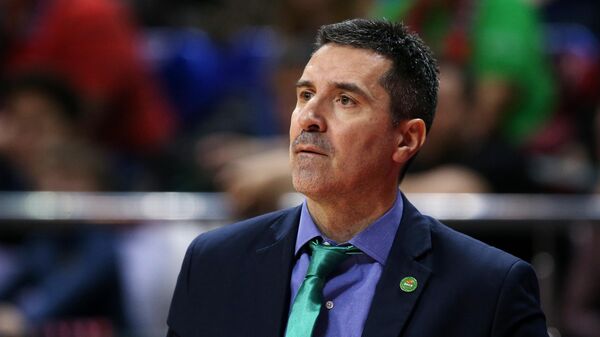 Vadim Kuznetsov. The players of UNICS was unable to resist the protection of St. Petersburg "Zenit" in the match of the regular championship of VTB United League, said head coach Kazantsev Dimitris Priftis.
"Zenith" on Monday in Kazan beat UNICS with the score 93:80.
Zenit played very well and aggressive. We had some good chances early in the match and at the end of the game. We are back with a difference "a minus 20", reduced the gap in score, but it was not enough. The main reason for the defeat – aggressive defense of "Zenit". We are unable to cope with it and defend in the same vein. In the third quarter we lost control of the game, and Zenit took advantage," said Priftis reporters.
Forward of UNICS Dmitry Osinski played their first match after an operation for appendicitis.
"Dmitry Osinski wasn't supposed to play. He trained in the General group only one day, but contact him to play hard. Late in the game he needed us, so he got playing time. Jamil Wilson did not feel the spirit of the game, made two losses, and I believe in other players. It's time for him to prove himself" – said coach of UNICS.