Overall the Argentine striker Adolfo GIC recently moved to CSKA, and already hearing from fans of CSKA. After a couple of days after the transfer of GIC came on the pitch in the last minutes of the match with "Khimki". Fans greeted him as if came Ibrahimovic. The long-awaited striker could get on the scoresheet in the first game, but hit the crossbar. With a fresh episode, we started the hour talking with the Argentine newcomer of CSKA.
Really wanted to score, it is a pity that not managed to do it in that moment, says Adolfo. But most importantly, the team started the championship with victory on the road.
— You know what I did wrong at that moment? Or just unlucky?
Was a brilliant pass from the flank, I ran to the ball, accelerated. Was able to reach out, but the ball went into the goal. Do a little bit unlucky.
Expected to take the field a few days after transfer?
— Dreamed about it. The night before the match, I imagined how to get out on the field, how to score in his debut match. But it was a dream.
— What are your first impressions of the team? Thought quickly have found mutual understanding with partners.
— I have three or four times I practiced, played in the match. Came to the conclusion that the team is great. With the "Khimki" we controlled the game, he did it very cleverly, brought the match to victory. Understand that CSKA players very high level.
— You have not played since March. When you plan to get in shape? Goncharenko is discussed?
— Coach have not discussed it, but we talked before the match and I told him to come to the end of the game with "Khimki". But it is clear that after a flight in another country with other traditions, with a different style of football needs time to adapt.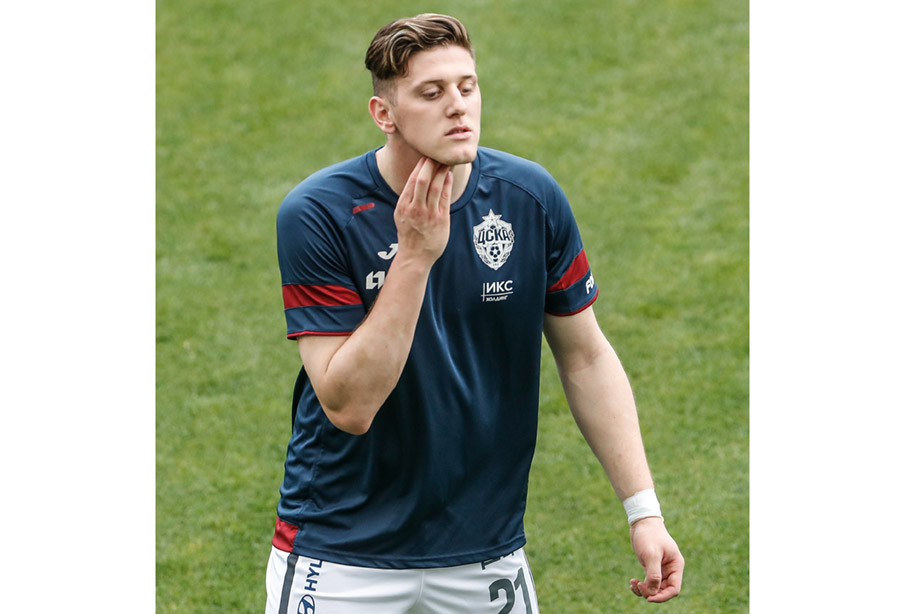 Adolfo GIC made his debut in CSKA after a couple of days after the transition
The difference between the Russian and Argentine soccer palpable?
— Yes, very big. As in training and in games. In Russia less aggressive football, but more power, more control. Dynamic football, constantly play attack for attack. Here, more than in Argentina. I think football here is stronger.
— How did March?
— First lived in an apartment in Buenos Aires, where he worked as a fitness coach. When I was released to my hometown, I started out long distance, we jog for 10 kilometers in the fresh air.
— Already passed the rite of passage into the team: sang a song and danced?
— Thank God, yet this was not (laughs) Maybe because I'm modest, I not have attracted much attention. The reception was held traditionally.
— If forced to, will choose a dance or a song?
— Have something to sing, no doubt. Apparently, something Argentine.
— Over you now patronage took Mario?
Yes. It is very important to have someone who is willing to hold your hand and show you how it works.
— Surprised, in Russia? What are the differences from Argentina?
— My interest is on the rise. Everything surprised. First, the stadium is gorgeous, very much. Every day we go somewhere, move in, get acquainted with Moscow. However, while it was not part of the tour. The Red square is still called but the area around the stadium was studied.
— Were there already problems because of the language barrier?
— Do not know the language, but very much want to learn. Although there is no problem, I translate. Any discomfort.
— Around where I can get a mate in Moscow?
— Is necessary. I was told that is sold in the METRO store. Mate the same everywhere, but it all depends on the fillers and taste.
— How brought with him from Argentina?
— Six pounds.
The negotiations with CSKA Moscow and than Gicha surprised Goncharenko
— When and from whom I first heard about CSKA's interest? What was the reaction?
— A few weeks ago told me about it. I just said that for me this is a great opportunity, immediately caught fire. Said representatives that can negotiate without any doubt. The whole process took some time, but I'm glad everything was resolved, and I in CSKA.
About your move to CSKA became known much earlier than the official announcement. Why did it happen?
— To be honest, I don't know who in Argentina has taken it upon themselves to give this information before. I knew that before coming to Russia, the signing of the contract and announcement of CSKA, the deal is not yet considered closed, and the transfer took place. I believe that those who published the information earlier was wrong. This should not be done.
— The negotiations were very long. Did you feel that the deal may fall?
I never doubted his conversion. Was filled with faith that the transfer will take place. In Argentina everything is arranged so that the press shall not, in that light. It was a lot of hard-hitting information about me and my family. The press treated us not very flattering, but it is an essential feature of the negotiation process. The negotiations were difficult, but I never doubted that the transaction will take place.
— Why the press reacted the way he did?
Perhaps they didn't approve of my choice. Unfortunately, there is no explanation. I always looked at this deal positively and do not know what caused the negative press. I from the first days supported this transition and said that gladly would have passed in CSKA. This is a big step in my career. Despite all the difficulties, do not doubt that it will be fine.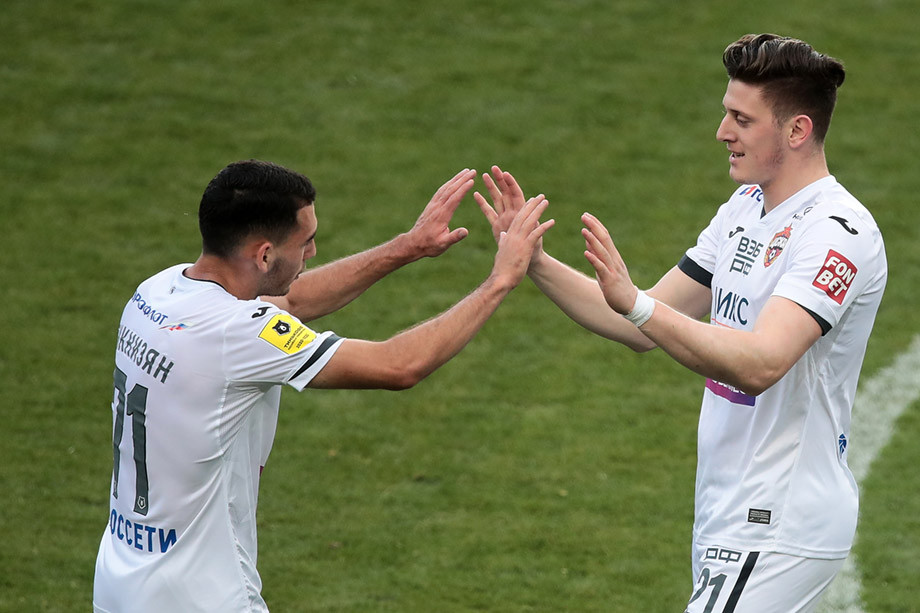 GIC no doubt that it will be in CSKA
In Argentina to RPL skeptical?
May not be watched so closely or do not have a correct idea. I am sure that CSKA are a good European club. The level of football and players is very high. Confirmation of this fact is that CSKA plays regularly in European competitions. I watched a few matches as a whole and came to the conclusion that it is a good club with a high level of football.
— In addition to CSKA if you had options for continuing a career?
— There were offers from Spain and Italy, but the most specific and powerful interest was from CSKA.
You really went the scouts are "Roma"?
— Yes, the interest was not as strong as CSKA.
— Former CSKA player Osmar Ferreyra said you talked with him before moving to CSKA. What?
With Asmarom we talked a lot. I asked about the club, the city. He spoke about Moscow, CSKA and gave the best recommendations. All posted as is. Said it was a great team and a great city that I will live in peace and work well. Even made inquiries with friends of Argentines who live in Moscow, but was not associated with football. They also assured that it offers excellent conditions and I will not regret.
— There were those who tried to dissuade from going?
– Only those who are not included in the closest circle of friends. All my family, relatives and friends support me in all decisions. I consulted with them. They said that I will not regret it and this is a great chance. And I really do not regret about your choice.
– The Argentines have historically not very successful in Russia. No fear?
– I do not despair, do not think about the bad. On the contrary, I'm sure I'll be able to adapt, I will succeed and my career will reach a new level.
– The Argentine journalists wrote that you have all that already in his debut season to score 10 goals. If you have such a goal?
– I have not had time to sit down and think, what should be the plank and how many goals you need to score. I am convinced that, at every match I have to play efficiently to score as much as possible. Then it all depends on how much time I will have. I hope I will continue to have more playing time. I will try to make my performance was the most successful.
– You talked to the coach at Zoom. Than he surprised you?
– He said he's been following me and watching my performances in all competitions. Even led as an example one episode in which I scored. Surprised that I very closely watched my every move.
— When did you realize that just goes to CSKA?
— When CSKA first paid attention to me, then the interest started to grow. I also began to gather information, to read about Moscow, about CSKA, studied the history of the club, familiar with the players, with the titles. And when I have gathered all the information and the talks became more intense, I realized that I was reaching the point of no return, and need to move on.
Another Argentine player Fausto Vera, which may also be in CSKA, said that he spoke to you. What was that about?
We spoke with him some time ago. He congratulated and wished success in his new club. But we haven't spoken about his possible move. I think if he would contact me after a while, then I'll be able to tell something.
As a child, GIC was catching frogs with my bare hands, sleeping in an embrace with the ball and became the victim of a robbery
— Why he decided to become a footballer?
As far as I remember, three or four years, we boys gathered in the yard and played football. From that moment on, for me nothing else existed except this game. Everything faded in the background of football. So I decided to go on this path.
Is it true that you slept with a soccer ball?
— Yes (smiling). Especially since I got a new ball, the first two or three days — exactly. Didn't want to break up with him in a dream.
— Was your life a moment when he questioned whether football in General?
— I always dreamed of becoming a footballer and never doubted in the selected direction. Of course, I had moments when I got hurt, when nothing happened, when everything was going the way I wanted. But I never had a doubt about the correctness of the chosen path.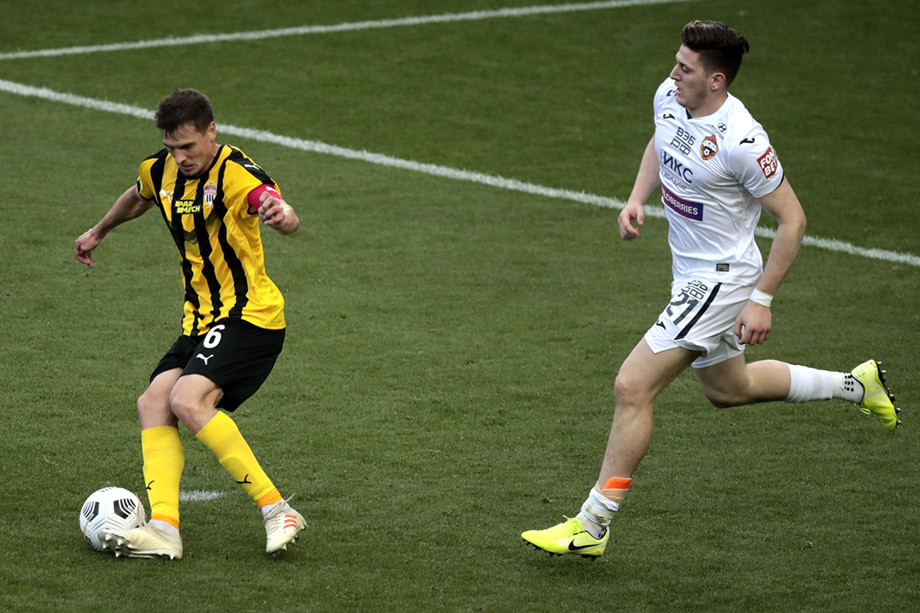 GIC became the victim of a robbery at home
Far away to get to practice?
— When I was a kid, my mother mostly took me to training, there was waiting for me to finish. She thus had to work. She made a huge effort, to me it was with the football. And so it was almost 14 years until I moved to Buenos Aires and settled in the hostel. I can say that the importance of parents in my life, particularly mothers, played a huge role.
— What's the first thing you have presented to parents, when they began to receive the salary of the player?
— I promised them that as soon as I got here things will get better, give them a car so they can move where they want. Then plan to build them a nice house to live in total comfort.
I heard the only thing you as a child could distract from the football, catching frogs. Why toad?
Toads eat insects, and we have a lot of them in the village. We was after them, and brought into our yard, so they saved us from insects.
— Good at it?
— Yes, we brought a lot of frogs, and they did their work. A bucketful at a time.
— And how to catch them?
— Right hands! When you're small, afraid of nothing and willing to do anything.
— Are you a fan of PlayStation. Someone already played in CSKA?
— No, first you need to buy a TV (laughs).
— Favorite game?
Football, Call of Duty and different shooters.
— What team usually play soccer?
— For Barcelona and Liverpool. But CSKA never played. It is necessary to try. Now get comfortable and begin (laughs).
— Who was your football idol growing up?
— Of Course Messi.
— But you said that you wanted to be like Batistuta.
— Yes, it is. Especially when adulthood began to watch his matches to learn the style of play, tried to copy his actions.
— Who is better — Messi or Maradona?
For me Messi.
CSKA defeated real Madrid in the Champions League. Have a dream to play for the "soldiers" against the "Barcelona" Messi?
— Of course! I hope it will come true.
— You ever met him, communicated?
— Not personally. One day I was called into the first team of Argentina. And Messi just one match is missed due to a suspension.
— Were you very upset?
— Yes, very (laughs) I Wanted to meet him.
— Have you ever faced a crime in Argentina? Heard that the crime there is highly developed.
— In the country is a crime, especially in large cities. When I lived in Buenos Aires, I was once robbed with a weapon. Remember that as of now, and I'm still very unpleasant.
— What was stolen?
Only money was taken.
Was it serious, could kill you?
We were in the cab, and the bandit pointed the gun at the driver. He gave all that he is — phone, a GPS, some money. And I was close by and very scared. Me he did not threaten, but it was scary.
— How many of your friends went on a curve track, steel bandits?
— No. All of my friends have not linked their lives with crime, got different.
Italian roots and a nickname because of the name
— Why you called Adolfo?
— Mother loved to watch Polo, she liked the player is Adolfo Cambiasso. That's why she picked that name.
— What are your roots?
— On my father's side, grandparents from Italy.
— On Russian page of Wikipedia lists two of your nicknames — Tank and El Führer. Where did the second?
Some in Argentina do call me Fuhrer. But I don't really like, don't want to called me that! That Tank fits me based on physical data, strength, style of play. In Russia no one told me about the Fuhrer. I hope that this will not happen.
— A few more questions about Argentina. However, what you have there everything look soap Opera?
Yes. So.
— Your favorite show?
— I don't watch them. Of the last memorable "Sweet love".
— It is true that the Argentines adore steak?
Yes. Asado is a traditional Argentinian food.
— In Russia already tried the steaks?
Not yet.
— They say that Argentines are big fans of wine.
— Indeed, we make very high quality wines, which are then exported to other countries.
— Do you dance tango?
— No. Could never learn (smiles).
Why?
Apparently, me and dancing are two different things. Tango requires a lot of time. You need a lot of to do. It's not mine.
— Wives and girl Legionnaires to be afraid to let them go to Russia. Worried that boys, men can have an affair with beautiful Russian girls.
For me is not such a problem. We have a very serious relationship with my girlfriend. While the coronavirus, unfortunately, are unable to come to me. But I am sure that soon we'll be together again. And the other girls I will not watch.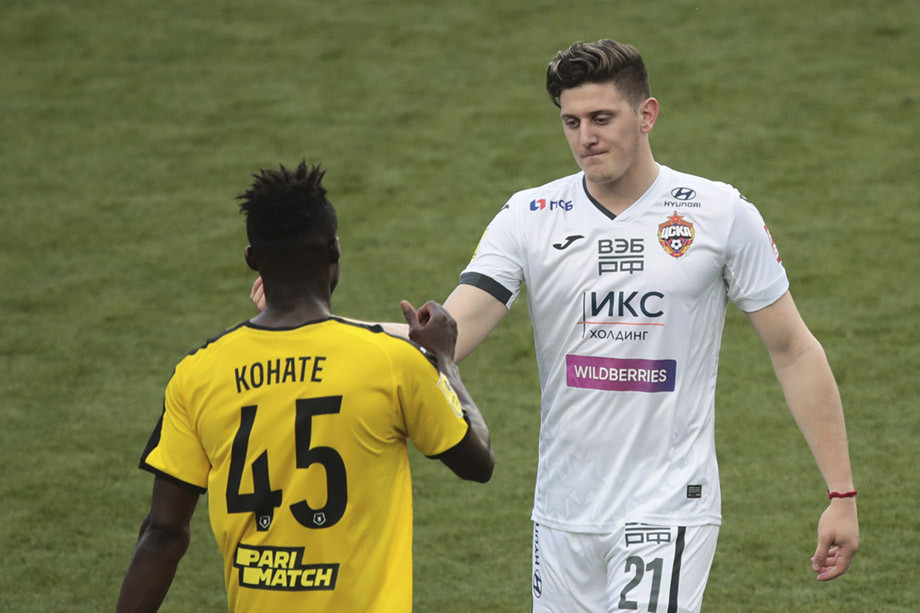 GIC ready to challenge Artem Dzyuba
Adolfo is ready to challenge the film and is not afraid of comparisons with Wagner
One of the forwards of the championship of Russia do you know?
— Dzyuba, Ponce, United Driussi.
Is it appropriate to compare with the Film?
— I like the way he plays. We compare primarily because of physical anthropometry. We're both power forwards. But still the film and I slightly differ from each other.
— What?
I think I'm quicker, as younger.
— Dzyuba, along with Asanam best scorer of the championship. Ready to challenge him and to feel to win the race this season?
— Of course, I am ready to challenge anyone. Once mastered and fully adapt, you will get full playing time, then will challenge not only the film, but everyone else. He is going to compete for the title of best scorer of the championship of Russia.
Legend of CSKA's Vagner Love, and he was close to returning. But he did not come, CSKA signed you. There is no fear that you will be equal with a legend, and if something goes wrong, will start the comparison is not in your favor?
— I'm not afraid that I can compare with the big players. I know who I am, and I came here to write my story, to work and achieve success. Want to grow as a footballer and he be the hero here.