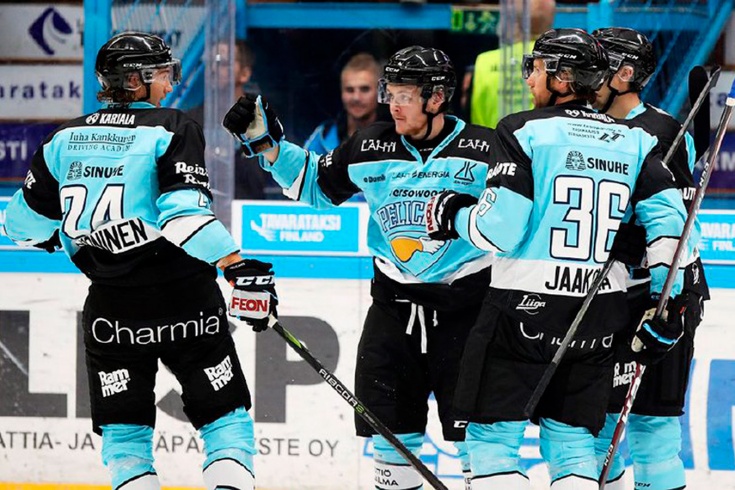 Last season the graduate of Ekaterinburg hockey defender Alexander Shemarov was one of the few Russians who chose not the typical direction and went to play in Finland. Local Liege 23-year-old Uralets two seasons he played in rent for "Pelicans" from Lahti and this spring he returned to his native Avtomobilist. We talked with Alexander about the benefits of the Finnish championship, the difference between the Russian and Finnish hockey and return to Ekaterinburg.
"I absolutely agree with Barkov, which in Finland is a perfect championship for young people"
— Tell us how you have before last season there was an option with departure to Finland?
— Everything was very simple. I played two months in the KHL, then called the General Manager Oleg gross and asked me if I wanted to play in Finland. Said that this is a good option. I thought for a moment and agreed.
— As a limitchik, you have a lot of play in the KHL Razin. What do you relate to that at some point you fell out of a lineup?
— I think that there is overlap the change of the coaching staff. When the new staff led by Vladimir Krikunov V. I was in Canada at the super Series and did not have time to get used to the team, a new coaching staff. Then the task was still serious enough. I guess this month I just fell out of the cage. It can only complain.
— You went to the super series with the youth team, but both times backed off, before MFM.
— It was a great experience to see the North American Junior hockey. About the missing MFM can say that Valery Bragin is a man who believes in his guys to the end and if he saw that I was not in those conditions, and losing someone to the competition, it means that this was so. Then come the strongest. Here even to argue there is nothing. When you come to it, it felt from the first minute that he had no questions about what team, what League. You know, there is such a thing as "radar." Valery has a sense of what kind of guy at some time be able or yourself to catch the puck or score a goal. And he trusts him and believes fully, as in the whole team and all the boys.
— Transfer to Lahti regarded as a total reboot is a completely different country, an incredibly complex language, a new League?
— Especially not have considered this as a reboot. I received the offer, I agreed. About the language was no problem because he spoke English. I have a problem with him there. In terms of the language barrier there was no difficulty.
— After the departure of Paul Sparrow from "Pelicans" no Russian hockey player has not become heavier?
— In the first season saved the team were the Czechs. Mentality they are more similar to Russian than Finns. Of course, when the beginning of the second season the team was Pasha, I will not conceal sin, our Russian guy, though, and Belarusian, it is much easier in terms of finding not so much in the locker room, as in everyday terms. Of course after his departure were not enough of his "flesh and blood".
— In Russia there is a stereotype that Europe is a pretty easy offseason. How were training in Finland?
— Absolutely nothing to say, since I both times were not fees "Pelicans". The first time I arrived in October, the second time – after charges of "Motorist".
— How during the season the Finnish team get "physics"? In the NHL almost all of them try to load the team in the pauses on the Euro tour.
— There are no such failures in physics. I think this is due to the fact that there are no such flights and transfers. Everything is very compact and close. We have the longest road trip in Oulu was not more than 5-6 hours. In principle, in Finland, also in terms of the gym you'll be training. Can't say that it was less or more. He was just a little bit different. Itself was basic exercises that do everything, just all of it is given in another form and with other weights. But again, it all depends on the fact that we have different geography between the two countries.
— Is it possible to say that Finnish Liiga – the perfect place to transition to senior hockey? Alexander Barkov told me that the speed of decision-making are higher there than in Junior hockey, but skill not so much as in the NHL and hockey in General is softer there than in Russia.
— Absolutely agree with that. The level of trust in the Finnish teams are just excellent. They cling to a very young staff. Finns try not to just give them to play, namely to develop. This also applies to training on the ice, and off ice training. There really is the emphasis.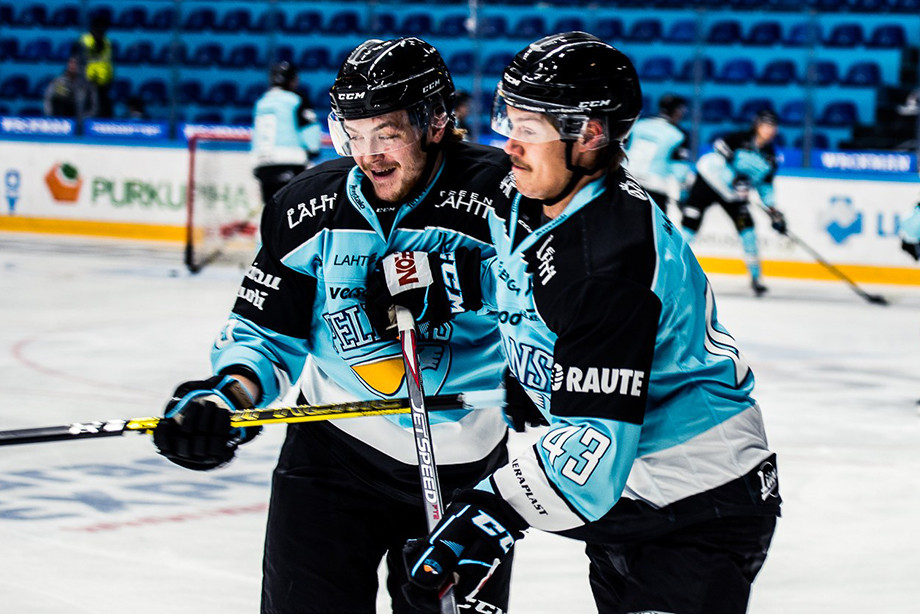 — Who from players Liigi impressed you the most?
— I can not mention Juhamatti Aaltonen, who played in "Pelicans" he's professional with a capital letter. I would like to note Justin Danforth, who signed the contract with "Vityaz" –also a very good striker with a scoring instinct. This season showed the "Admiral" your level Juha Olkinuora. Our team Hynek Thorny, who now plays with his brother in "the Cupid". Still from "Pelicans" surprised, of course, Oliver Helmets. It now all media matchmaker in "vanguard". This is a good attacking defender with a good shot. Maybe he's not as good at playing defense, but all its shortcomings compensates a very good game in attack. Yeah, we were lucky that he had a very striking season, but he deserved it. In the second half of last season, I managed to play with Janne Alashari, winning the Gagarin Cup with Dynamo. Very experienced and skilled defender, with whom we quickly found a mutual understanding on the ice. We liked to play in one pair.
And especially don't watch other teams. There's top which includes "Carpet" and "Tappara", which contains all of the best age players and most promising young. In such teams individual results show easier.
— You played with "Pelicans" in the Champions League. How seriously in Finland about this tournament?
— I can't speak for the entire League, but in the "Pelicans" this tournament was taken very seriously. Sorry, failed to reach the playoffs. Then it was a very difficult period for us and Liege, and very painful home defeat from Minsk "Youth". But still, for any team is very prestigious to play in the Champions League. There are all the strongest European teams and no matter what they are from Switzerland, Germany, Czech Republic, Belarus and Italy. All the teams trying to get into this tournament and go as far as possible.
— Last season for "Pelicans" out of depressed in terms of the team result. Still last place.
— Yes, there were some difficulties. Started the season very well, but then went to some decline. Can't say that it was physical or psychological – it was precisely in terms of the result. Played great, played great, but in one moment, everything went from bad to worse. The team broke down due to the fact that in the air that last season finished in third place. Then he began to put pressure on, the expectations for the new season did not materialize.
Almost all of the defenders "Pelicans" this season the figure utility has gone far in the negative.
— We had such a position that we just played and the whole team did not give result. It also shows the total in the table to fourteenth of the fifteen. We have the worst statistics on scored the worst stat for goals conceded, the worst stats by the difference. Therefore, the emphasis on "plus minus" has not been done. It would be silly to ask that, say, you're John DOE, you have a -10, and someone +2, because we were not of those who have been "plus". The whole team looked bad and it could not fail to note the guide. In this regard, in the course of the season, they have changed the coaching staff. Now the new season will be new head coach.
— You started the season under the guidance of Ville Nieminen. In Finland he is incredibly respected figure. How is it you remember?
— Basically, he's a good coach, but maybe somewhere too emotional. But I would in this situation said the second coach Pasi Nurminen. In my opinion, 70% of the success of the previous season was upon him.
— On the emotional Nieminen comparable to Razin?
— No, no, no! It's completely different people.
— You debuted in the KHL just Razin. Eugene Lapenkov not so long ago called him a "moral monster", Eugene Chesalin on the contrary, told me that the Razin – just a straightforward and honest man. Where is the truth?
— Razin – a person, who looks neither your time nor your age. If you're 40 years old and you deserve a place in the squad, you're going to play. If you are 15 years old and you play better than someone 40, you're going to play too. He is a man who unleashes. If you follow directions if you fit the level that you require, you are going to play. There is no need to blame age or something. His approach is simple. In fact, his work in many clubs you can see that he is very actively attracts young people, children from "the tower", which had not played in the NHL. It gives a chance, and then everything depends on the players. Who took it, and began to play. If you're not ready, then we can't blame the coach.
— There was fear once to try on its famous pink shirts?
— We had a very simple conversation in the team on this topic. No one is scared. On the contrary, it even spurred and motivated. Especially because he wore a pink jacket rolling. So let's say it was all mutually motivating moment.
"Russia's popular hybrid mapping, and in Finland we hardly used"
— According to their own feelings what have you improved during the game in Finland?
It is hard to say what exactly is added – there are complex things. First and foremost is a Finnish ski holiday. We had a private development trainer. In Finland, the game itself is such that you need to ride and if you're not going to do it, then play there will be hard.
— You never in the course of a career not scored more than 12 points per season. No desire to change the format to "Pelicans" in a more attacking defender?
Here a twofold question. When compared with the Junior and youth hockey, there will always be superiority in the attack. When you go to mens adult hockey, on the forefront of the team result and it is better not to score and not to give up, and win 1:0. Of course, in some sense Liige in my hands was more unleashed than in the KHL. Still in Finland is given a little more freedom to the players. I had no expectations about the "goal+pass", was just the desire to play and to progress, to try out a new League at a new level.
— Were there any nuances in the game defense, which in Russia was not paying attention, and in Finland on this focus?
— We were taught that the first defender that comes closer to the attacker, should always connect to the attack. We played so that the defender always had to connect a second temp. The most important difference compared to the Russian school of hockey is that a lot of attention was paid to control the puck when exiting under pressure and at the entrance to the zone. If in Russia now very popular hybrid mapping, then in Finland we practically used, and a greater emphasis on puck control. Even if you pass it through the Board, then it should be not just to her partner, and you should try to give her from the side in the stick.
— Many Russian hockey players before the season, bought from Finland a batch of blades, which are individually adjusted and are sharpened by the player. There really is so cool servicemen?
— I can not say anything, because I found in Yekaterinburg "your" grinder, with whom we have a few years of working together. I'm in Finland has come with its set of blades and Finnish grinders asked me to do grinding like I did in Russia. If we take the question to the service technicians, in Finland they are more trained and they have more opportunities. The same profiling you're talking about, we are not so much common. In Russia, come to this only now.
On Eliteprospects in your profile three options for the pronunciation of your name in English. How long Finns learned to pronounce?
I don't know to be honest. I know that it was very difficult, I have 4 consonants in a row is in English. But I immediately on the first day I arrived, asked how to pronounce the name of and used very quickly.
Lahti is a quite small city compared to native Ekaterinburg. Than was able to fill their free time between games and training?
— Pay attention to the recovery. Tried to learn, because learning remotely is very difficult. The city is indeed very small, but don't forget that Lahti – the city-the gateway to the lake district. In principle, it was something to see, where to walk. The lake there is very beautiful.
— Did you have conversation with the coaching staff "Motorist" or Maxim Ryabkov? What do you see next season?
— No, some calls were not. Back, signed a new contract. The season will show. Food, as all fees are to work, to win a place in the squad. No one would look at where you are and how you played. The club is faced with serious challenges, comes a new coach. The problem is only one – aim for the Gagarin Cup.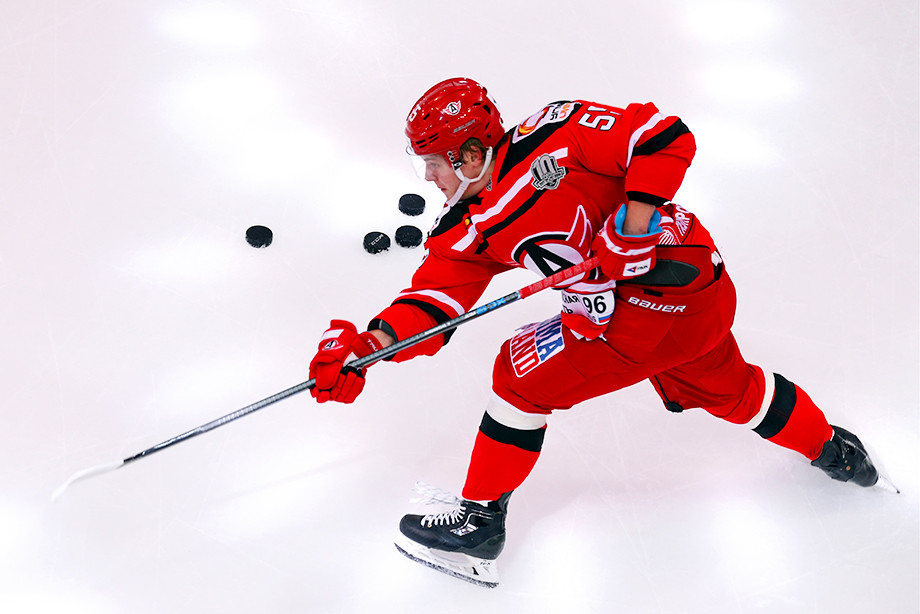 — How do you manage to train in private halls and stadiums in anticipation of the fees?
— Ekaterinburg has a quite difficult situation with coronavirus. The pandemic has hit us very seriously. Every day the number of cases keeps growing. Corny is trying to keep fit at home outside the city. Fortunately there are some opportunities. Very much lacking ice, but now it is wrong to risk someone's health, asking to open the ice arena. Thank God that now from relatives and friends this one is not faced. You can do not to fall ill, but God forbid someone of the guys will bring it home, and all the wives, children, parents – is the most important thing we have. Therefore, you can be patient and without ice. It is clear that it will be difficult and will have to wait the first time to get involved, but the ice form within the first two weeks to gain real.
— Bill Peters will have to communicate in English. How well have tightened up the language in Finland?
— It's not that straight pulled the language. Just added knowledge of professional hockey terminology. In everyday terms, I, in principle, know well the language. In Finland there were no difficulties. At first just to get used to the fact that it was unusual to listen to hockey terminology.
— How often was able to watch the games "the Motorist" in the course of last season?
Lucky that the time difference was only 3 hours. If there was games and I was home, I tried to watch all the games, especially home. Also "the miner" has time to watch because they are playing friends. I wanted to see, to worry, to support.