The Secretary General of the IEF Yaremenko assessed the situation in Russian sport
© RIA Novosti / Nina zotinaSecretary General of Russian volleyball Federation Alexander Yaremenko during the press-conference devoted to the beginning of the volleyball game of the season in the International multimedia press center MIA "Russia today".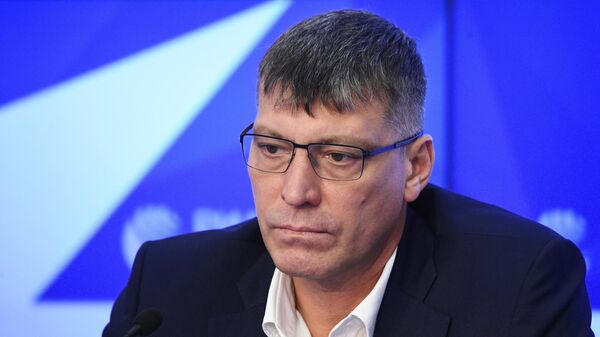 Ildar Satdanov. Secretary General of all-Russia Federation of volleyball (vfv) Alexander Yaremenko expressed hope that the current situation around the Russian sports is only pressure on Russia before the Olympic games in 2020.
The Committee on the compliance of the WADA recommended to prevent Russia to apply for the international competitions for four years, to prevent international competition only "pure" Russian athletes and to deprive the Russian national team play under their flag in major tournaments. The WADA Executive Committee will be held on 9 December.
"This situation concerns everyone, first of all, sports organizations. We are in a 100%. Hope this is just the usual pressure before the Olympics, simply to apply the pressure (on Russia), someone to relax. The Rio Olympics in 2016 held in the same atmosphere, then the pressure left its imprint. Will try to this time that did not happen," – said Yaremenko reporters.