"Zenith" will play with "Garden Cruzeiro" in the world championship in volleyball
© official Twitter of volleyball club "Zenit-Kazan"Volleyball team "Zenit-Kazan" in the match of club world Cup with "Sada Cruzeiro"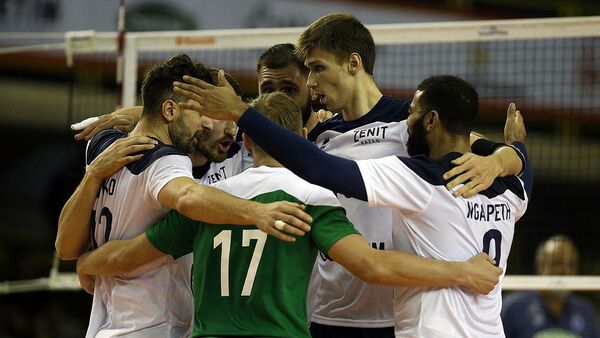 Kazan "Zenith" will play with Brazilian "Sada Cruzeiro" in the semifinals of the club world Cup, which takes place in Brazil.
"Zenit" Thursday at Betim in the final match of the group stage defeated the Italian "Luba" with the score 3-2 (12:25, 23:25, 25:12, 25:20, 15:10). In the Russian club's most productive became Tsvetan Sokolov (19 points), Maxim Mikhaylov have scored 16 points, Erwin Ngepet – 15. The Italian team Camille Rychlicki scored 14 points.
In the other match "Sada Cruzeiro" won the Qatari "al-Rayyan" – 3-0 (25:20, 25:16, 25:17).
Zenit, with two wins in three matches, took third place in the group, losing to "Sada Cruzeiro" (two wins, one defeat), who finished second in the Quartet, on additional indicators.
In the second semi-final will play the "lub" (first place) and "al-Rayyan" (fourth). The semifinals will be held on 7 December.